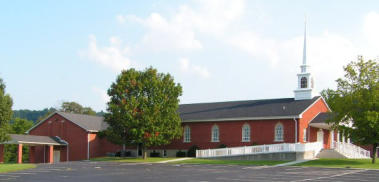 HOPE RISING
Romans 15:13
THE LESSONS FROM A PAST HOPE
            "Therefore the Lord himself will give you a sign:
            The virgin will conceive and give birth to a son,
            and will call him Immanuel" (Isaiah 7:14).
            "And by faith even Sarah, who was past childbearing
           age, was enabled to bear children because she
            considered him faithful who had made the promise"
            (Hebrews 11:11).
THE ENCOURAGEMENT OF A PRESENT HOPE
            "We have this hope as an anchor for the soul,
            firm and secure. It enters the inner sanctuary
            behind the curtain…" (Hebrews 6:19).
THE PROMISE FOR A FUTURE HOPE
            "For in this hope we were saved. But hope that
            is seen is no hope at all. Who hopes for what
            they already have? But if we hope for what we
            do not yet have, we wait for it patiently"
            (Romans 8:24-25).
               Dear God, We thank you that during this Advent
            season we can unwrap your gift of hope. Help us
            remember and hold tightly to hope in our present
            realities while we wait with expectation for our
            hope to be fulfilled when Christ comes again. Amen.
Sunday School begins at 10:00am EST with Morning Worship beginning at 11:00am EST.  Evening Worship begins at 6:00pm EST
Wednesday Prayer Meeting begins at 7:00pm EST
For more information you may visit our website at: http://www.muldraughhill.org/
A link to this weeks bulletin: http://www.muldraughhill.org/index_htm_files/Bulletin_20181202.pdf